2015
Posted on
Tuesday, December 29, 2015
Lemmy is gone, but never forgotten.
His influence will live forever.
Rest In Peace.
Lemmy and me (looking stupid with my eyes closed, of course) from 1999 in Chicago.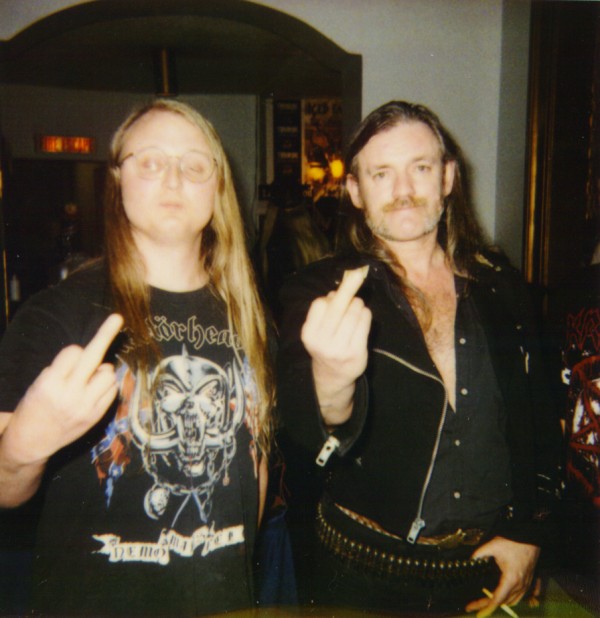 Tags:
Motorhead
-
Lemmy
-
Metal
(2)
Comment(s)
---
Page 1 of 1 pages
---
Manitou said:

Awesome pic… even with your eyes closed! R.I.P. Lemmy, cheers \m/
Posted on Tuesday, December 29, 2015 - 10:06:08 AM
---
Ychoril said:

I saw this yesterday (12/28/15) and I didn't want to believe it. Lemmy and Motorhead played a large role in my ill-spent youth and even though I knew it wasn't possible, I thought that Lemmy would always be there. He lived fast and hard, just like his music. He was an inspiration to countless people and Metal as we know it wouldn't be the same without him. He was a true legend. His Iron Fist shook the world and changed it forever. Rest in peace, brother Lemmy. You will never be forgotten.
Posted on Wednesday, December 30, 2015 - 02:18:53 AM
Page 1 of 1 pages